At Union Beer Distributors, sales representatives send out many sign/poster requests to their internal sign shop every day. The sign shop used to ask the sales reps to fill out a paper form in order to start the process. Later on, any issues during the producing process are solved by phone calls, emails, or in-person communication. As you can imagine, this approach can easily get out of control with small problems. Therefore, a centralized, and streamlined system is needed.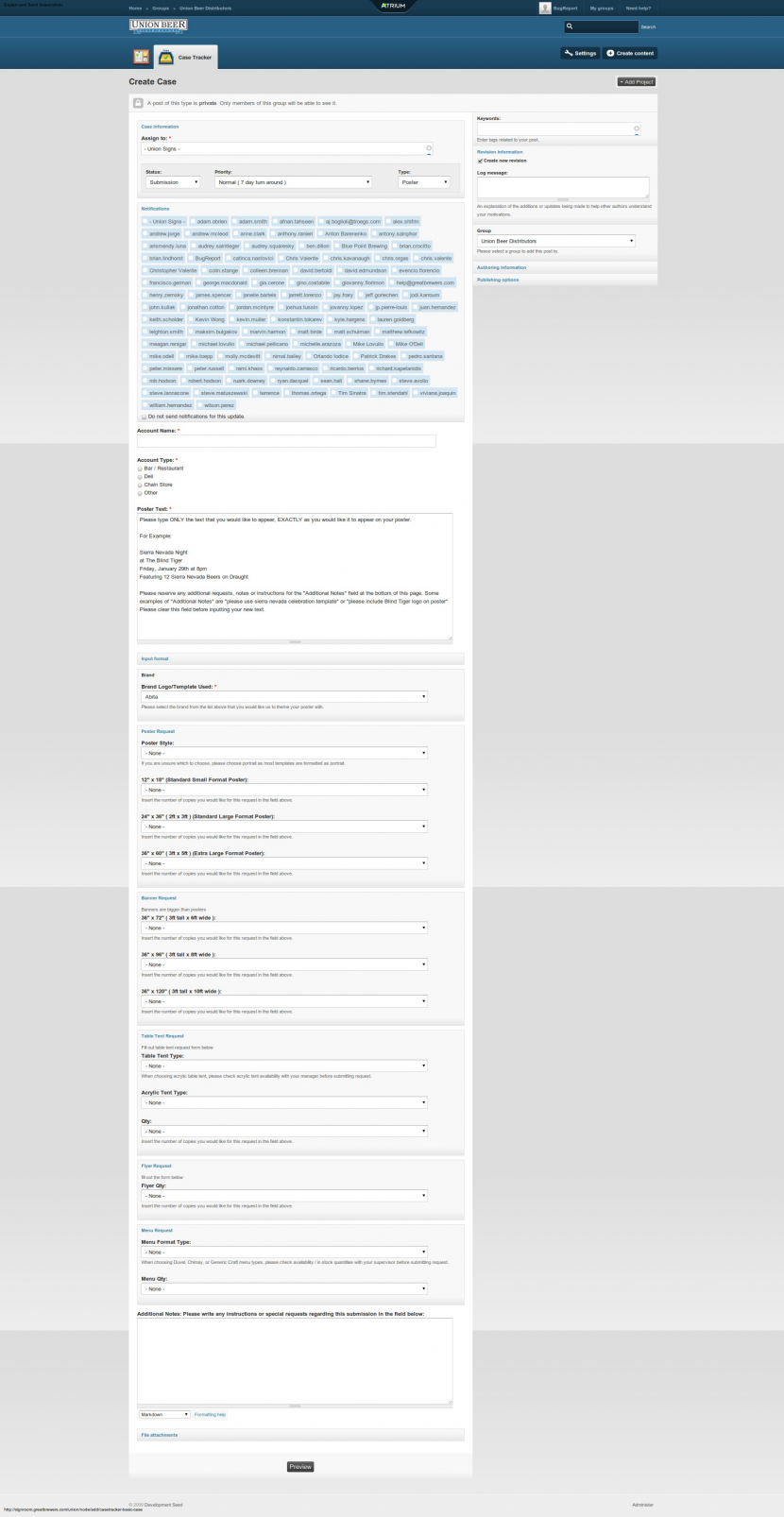 Union Beer Distributors Sign Request FormAnheuser-Busch InBev (who produces Budweiser) pitched in a such proprietary system for Union Beer Distributors; at the same time, my co-worker Tom Byrne had a casual conversation about the inefficiency of the sign making process. Afterwards, I quickly put together an Open Atrium install (Drupal based distribution), and with Tom's help, we designed the specific case tracker form for Union Beer Distributors.
Then, we showed the system to many people at the company. and There We GO! Beat Anheuser-Busch InBev proprietary sign request system. Cheers for Open Atrium! Cheers for Drupal! Cheers for Open Source!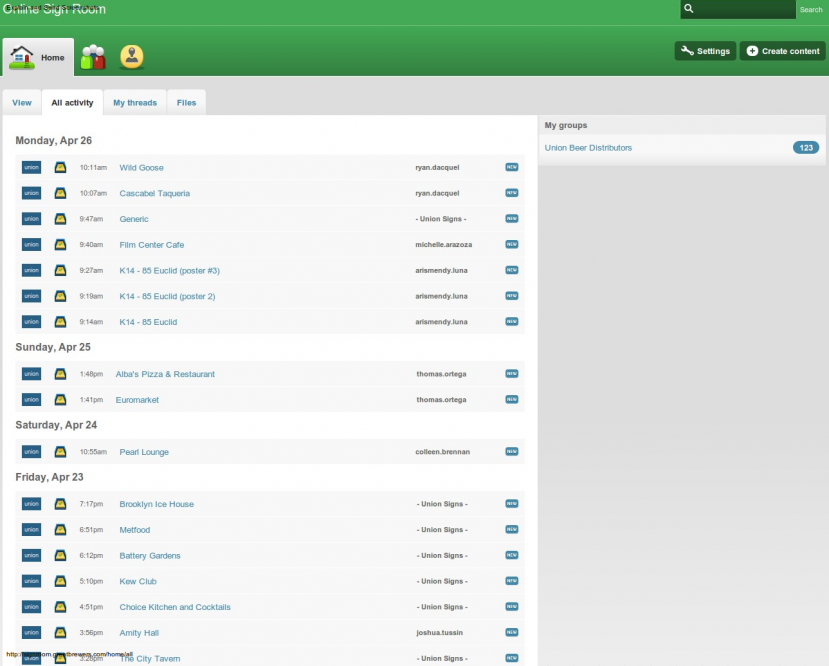 Union Beer Distributors Sign Request System using Open Atrium